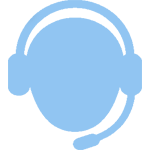 Maui computer remote support can be done on the phone or with tools like Team Viewer. Let Breeze Computers fix your computer remotely while you sit back and watch. It is secure and can save a lot of time. Maui computer remote support is therefore a more green and cost effective way to troubleshoot and fix computers.
Click on the button below.
You will need to download and run our remote support software.
Provide me with the partner id number and password.
Awesome! We're connected.